Case Study: 2023 REVIVE Competition using BrandPRO Simulation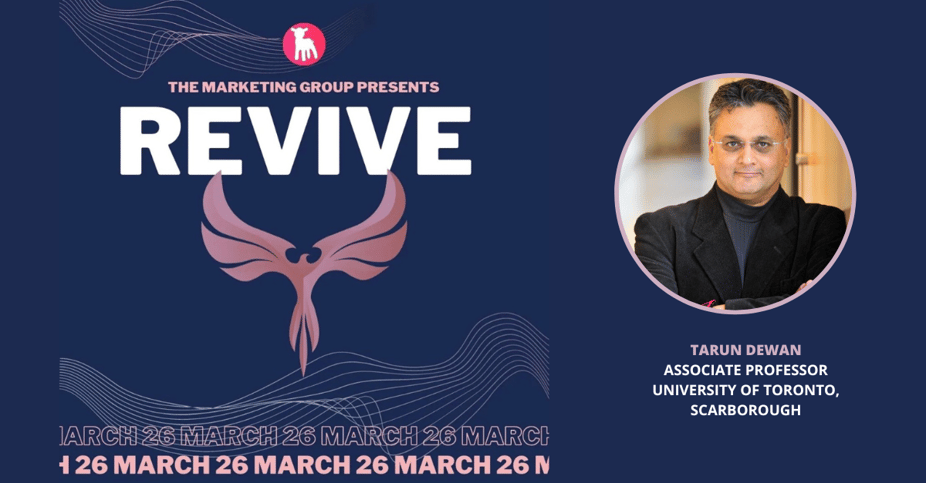 The REVIVE competition is not your average marketing challenge. Organized by The Marketing Group (TMG), a student club from the University of Toronto, this competition pits students against each other in a virtual battle for marketing supremacy. The twist? Participants compete for a grand prize of $1000 by taking on the role of brand managers in a virtual corporation.
This challenge allows students to play the BrandPRO simulation, testing their marketing skills in a highly-competitive virtual market. Headed by Professor Tarun Dewan, associate professor of marketing at the the University of Toronto, Scarborough, this student-led initiative provides a valuable networking opportunity for students and a chance to enhance their marketing acumen, in a highly engaging, fun environment.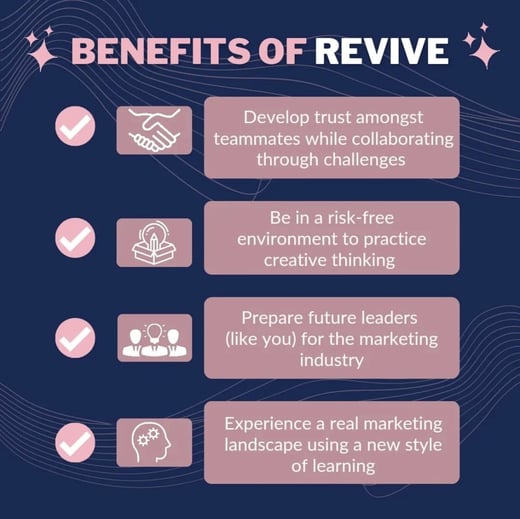 Image courtesy of The Marketing Group
The Setup
The 2023 REVIVE competition provided a unique opportunity for students to come together in a single venue and participate in the marketing challenge. The event took place on March 26th, 2023 and was set up to allow that participants could interact and work collaboratively with each other, creating a sense of community and camaraderie.
To ensure that all participants had a seamless experience, the organizers also set up a virtual event via Zoom where Professor Tarun Dewan introduced the challenge and answered any queries that participants had. The student organizers made sure that everyone was on the same page and understood the rules and guidelines for the competition. Additionally, the organizers provided clear directions at every step which helped in creating a smoothly-run event.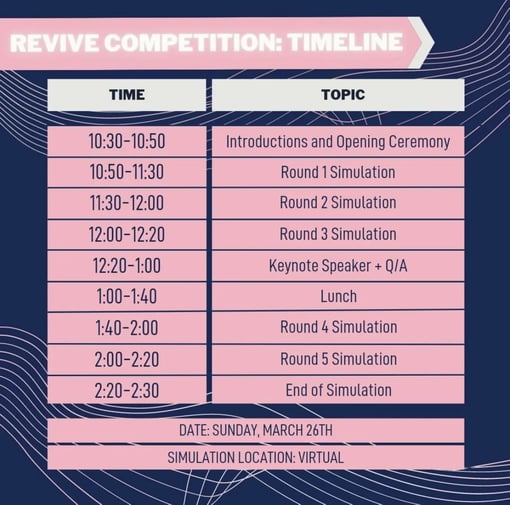 Image courtesy of The Marketing Group
68 students participated in the competition, most of whom were from the University of Toronto, but students from 10 Universities participated. While playing the simulation, students had to reposition 2 products and make strategic decisions about targeting, product, price and communication to maximize their Share Price Index. After 5 rounds, the team with the highest SPI won $1,000.
One of the highlights of the event was the industry expert who delivered a speech during the competition. The expert shared valuable insights into the marketing industry, providing participants with a unique perspective that they could apply to their marketing strategies. This added an extra layer of learning to the event, allowing participants to gain insights from a seasoned marketing professional.
Overall, the REVIVE competition was a well-organized event that provided students with a unique opportunity to showcase their marketing skills, compete with in an engaging virtual business challenge with BrandPRO, learn from industry experts, and network with like-minded individuals.
Best Practices
Professor Tarun Dewan shared some best practices that he believed made the competition a success:
Sticking with a one-day format for a marketing competition is a proven strategy that adds a sense of urgency to the event. This approach helps students to stay engaged throughout the competition and pushes them to perform at their best. Allowing participants access to the simulation one week in advance to practice is a great way to get them familiar with the challenge, but it's important to note that a majority of students might not take advantage of this opportunity.


It's important to provide a live introduction to the simulation to ensure that all students have a good understanding of the ins and outs of the competition.


By using a short-focused simulation, like BrandPRO, it's possible to cover important marketing strategy elements within a short time frame. The simulation is complex enough to challenge participants but simple enough to ensure that all students can understand the fundamental concepts.


Some technical hiccups might occur, so have a plan B in case there's a technical error with the simulation. One solution is to have a backup simulation course set up.


Reveal teams results from the simulation at your discretion. It could be good to announce the top 3 teams after round one, for example, but to combat discouraged players as the game goes on, don't announce results until the very end.
By adhering to these best practices, you can ensure that participants get the most out of the competition and have a positive experience.
Results
As a long-time advocate for simulation-based learning, Professor Dewan wasn't surprised at how engaged and excited the students became during the competition. The feedback was incredibly positive. "The students absolutely loved it." He was so pleased with the overall outcome that he jokingly said, "I almost don't want other schools to know about it, since at this point we've created such a unique experience for marketing students."
Conclusion
Overall, the REVIVE competition using the BrandPRO simulation was a huge success. The one-day format with the simulation experience allowed for a higher participation rate, and created a fun, energizing dynamic.
Professor Tarun Dewan's leadership and the use of the BrandPRO simulation played a significant role in the competition's success. It also provided a valuable networking opportunity for students and allowed them to enhance their marketing skills. The REVIVE competition is an excellent example of how a student-led, cross-university initiative can create engagement and excitement for its participants.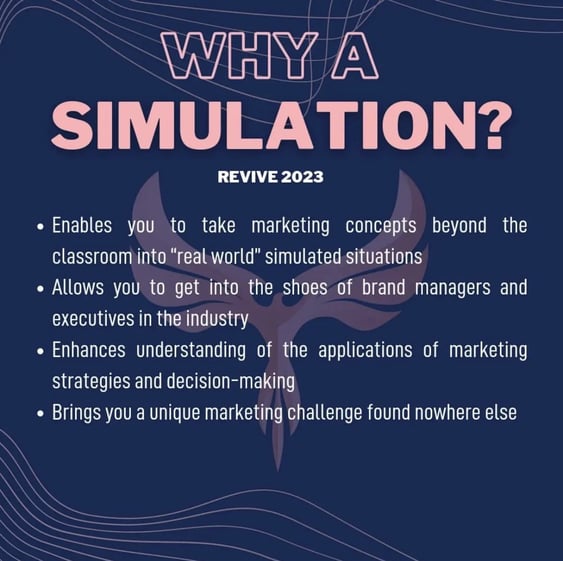 Image courtesy of The Marketing Group
Looking to create an engaging challenge for your marketing students? Sign up for a free demo
to discover how BrandPRO can be a great addition to a student marketing competition.