Develop
Successful Strategic Marketers
Markstrat is a marketing simulation software which offers students and professionals a risk-free platform to test strategic theories and make decisions.
Our number one marketing simulation will turn participants into effective strategic marketers. With 2-5 days of running time, Markstrat provides the complete strategic marketing experience for your educational programs.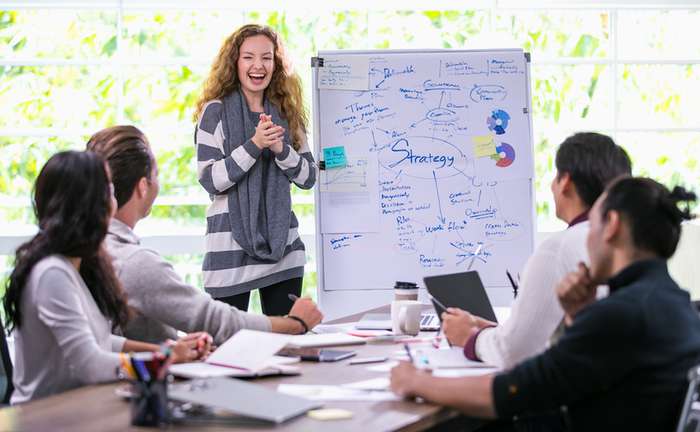 Brand portfolio management


Markstrat features
Modern interface and intuitive navigation
Beneficial and memorable learning experience.
Available in 8 languages: Web versions in English, Spanish, Chinese and Portuguese and installable versions in English, French, Spanish, Portuguese, Russian, Chinese, and Japanese.

Manage established and emerging markets

Conduct market and competitor analysis

Essential marketing tools


Product portfolio and launches

Sales and distribution strategies

B2C-Durable Goods
Markstrat's classic version allows participants to design and implement a marketing strategy in a completely fictitious electronics market. The new web platform features modern vocabulary and industry settings matching today's durable consumer goods market realities.

B2B
This marketing simulation software features vocabulary, market and industry settings that are adapted to B2B situations. It addresses challenges of B2B markets, such as direct VS indirect distribution.

B2C-Consumer Goods
This version features vocabulary and industry settings that are adapted to fast moving consumer goods markets. It addresses challenges behind consumer goods marketing strategies such as repeat purchases, retention rates, private labels or share of shelf space.
Frequently Asked

Questions
What is the objective of Markstrat?
Participants manage the marketing division of a large company and compete against other companies in a highly competitive and complex market.
The goal is to work effectively together as a team to make smart decisions to maximize the Share Price Index (SPI) of their company.
Which aspects of marketing will participants learn with Markstrat?
Participants will learn key strategic marketing concepts such as targeting and positioning, segmentation, conducting & analyzing marketing research, managing a product portfolio, making R&D decisions and advertising/salesforce decisions.
How long will Markstrat take to complete?
The Markstrat simulation requires 12-20 hours of decision-making, and can be administered in a variety of formats:
Over the course of a semester (suited for academic programs)
Intensive 4.5-day course (suited for both academic and corporate programs)
2-day highly intensive course (suited for both academic and corporate programs)
How do I get started?
The use of Markstrat is strictly reserved to registered instructors. The registration process will allow you to be uniquely identified in the StratX Simulations database and this will give you access to our instructor dedicated homepage.
Go to the Registration page and select 'An instructor or Teaching Assistant'. You will be asked to enter your personal details.
Your registration will be validated by StratX, as soon as the information provided has been checked. This should not take more than 48 business hours.
Once validated, you will receive instructions on how to implement the simulation into your specific program.
What

instructors

say about Markstrat