Markstrat featured in new Marketing Strategy Textbook
Professor Robert W. Palmatier from the Foster School of Business at the University of Washington (USA) and Shrihari Sridhar, professor at Mays Business School at Texas A&M University (USA) have recently released a unique classroom textbook on Marketing Strategy that provides a framework for making marketing decisions based on addressing four key underlying marketing principles:
All customers differ
All customers change
All competitors react
All resources are limited
The book describes the key data analysis techniques that support decsion making user the authors' contemporary problem-based approach.
Markstrat plays an integral role in the textbook, providing hands-on access to marketing strategy through experiential learning tools and compliments the theory.
The simulation puts into practice the four marketing principles outlined in the textbook.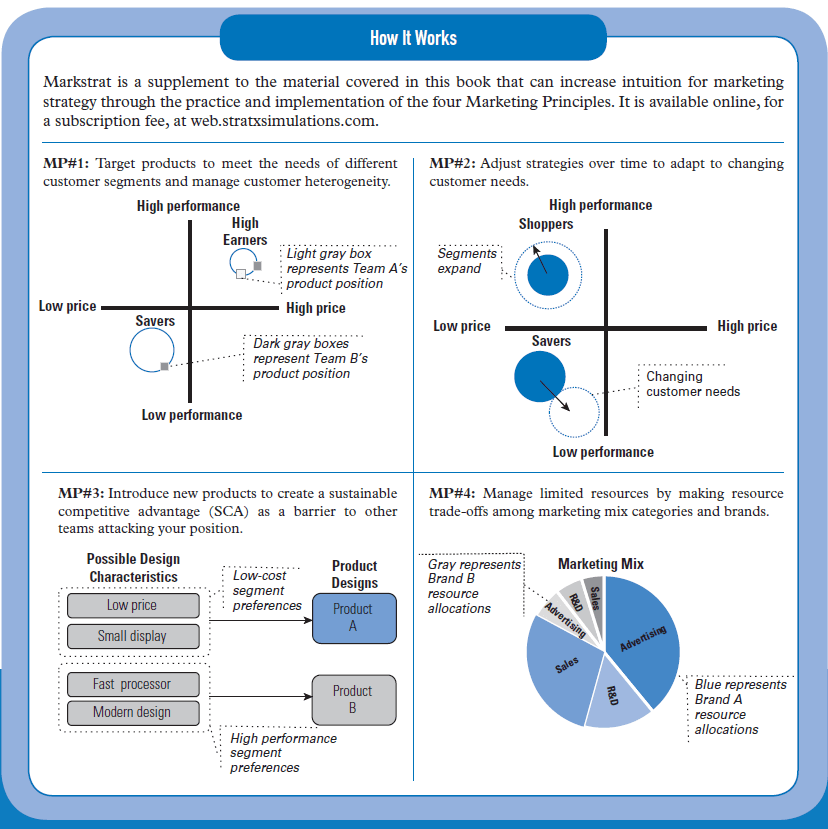 The text integrates easily with data analysis and the Markstrat software, and the two are the ideal companions for students of Marketing Strategy!
Learn more about Markstrat.