Success Story:
Lewis Lim, Ph.D., Associate Professor of Marketing Practice, Nanyang Business School (Singapore)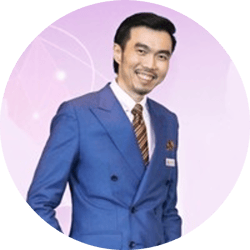 What made you choose a simulation for your program?
"I wanted to introduce an experiential learning component to my course so that students could really reinforce and boost their learning through action-oriented course activities. As Confucius said, "I hear, I forget; I see, I remember; I do, I understand". Indeed, students learn much better in the "doing" mode. For example, we can talk at length about the merits of different market entry strategies during a class lecture. But it is when the students have to actually make a decision on how to introduce a brand into a market, to juggle with the budget for the brand introduction vis-à-vis existing brands' marketing expenditures, to deal with all the trade offs across brands in the portfolio, and face the market and financial consequences of their decision that they can really learn the science and craft of marketing strategy-making."


What's the impact of using Markstrat in your programs?
"We use Markstrat in our undergraduate, MBA, and senior MBA programs. Each time we use the simulation, we see an amazing transformation in our students into highly analytical, confident, and finance-savvy marketing decision makers. The students have a lot of fun competing among themselves in highly engaging marketplace scenarios."


What's your favorite feature of the simulation
"There is no one favorite feature, but the Marketing Plan module is I believe one of the most useful tools in Markstrat. The Marketing Plan tool allows students to make financial projections of the their periodic results based on the decisions they have entered and certain assumptions they make about the market growth and their likely market share performance. This tool enables students to perform a reality check on their decisions and helps them be more disciplined in their planning. So, instead of just entering all the decision numbers and hope for the best, the students can plan for the outcomes by varying the likely market scenario and adjusting/re-adjusting their decisions. The tool also helps the students learn to forecast their sales and profit performance more accurately."

Professor Lim's students enjoyed the simulation so much, they created a dynamic movie trailer recounting their experience