Updated: Common Mistakes Students Make in Digital Media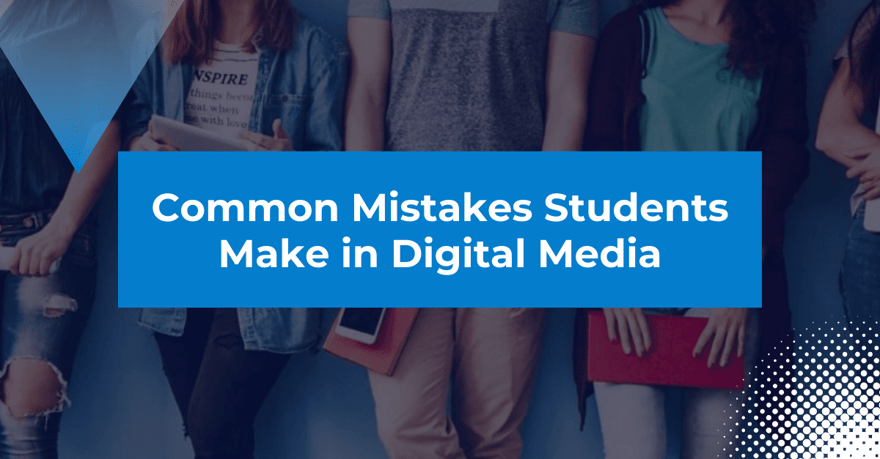 Digital media is a developing area for academia and an ever-evolving landscape within the professional world. So it should come as no surprise that professionals will face many challenges within their careers as they adapt to and navigate the digital age. But as educators, you can guide them by providing the models, analysis, and tools they need to overcome difficult hurdles.
Our Digital MediaPRO business simulation places executive and academic students in realistic business scenarios where they must devise a brand's digital media strategy, set objectives, and execute plans. To help better prepare your students for the business world, we've identified the common errors students who use our simulations make when making decisions within the digital media purchasing funnel.
1. No digital analysis and/or strategy
Creating a digital strategy can feel like an overwhelming process but without analysis and strategy, digital media professionals will jump straight from issue to action with little insight. The decisions may be effective in the short-term but could hinder the long-term strategic direction and revenue of the brand.
2. Excessive analysis of digital data
There is such a thing as too much data. Excessive data can leave students paralysed. Obsessing over data can not only reduce the quality of their decisions, but it can stop them from making decisions.
Or perhaps there's a problem with the type of data collected, for example it provides insufficient information, or the data isn't used effectively and turned into insight.
Information is valuable, but it's how it's used that matters.
3. Incorrect resource allocation in the digital media purchasing funnel
A good analysis and strategy is an excellent starting point, but if resources are allocated much as before then your strategy will make little difference. Once you've identified your key tactics for achieving your objectives, strategy comes down to where you allocate your resources. Furthermore, resource allocation plans and marketing budgets should constantly be reviewed based on the ROI of each tactic.
4. No implementation
At the end of the day, all 3 boxes above can be ticked perfectly but without implementation, nothing will happen.
Perhaps the strategy fails to engage the right people and there is a lack of buy-in from the top. The timeframes are unrealistic and there is insufficient time for implementation. Or there was no or little follow-up and the day to day activities got in the way.
Whatever the reason, the strategy will need to address the potential stumbling blocks and priority will need to be given for implementation.
Most effective learning methods for overcoming hurdles in digital media
The best way students and professionals can avoid making these common mistakes in digital media is by figuring it out themselves. In just a few hours, our DIGITAL MediaPRO business simulation exposes students to the use of digital media, communicating with digital natives, and transforming media planning and execution. They will learn from their own mistakes, learn to assess and monitor their competitors and learn to make strategic decisions as a team. Get a first hand look at the simulation by requesting a demo today.