Markstrat Simplifies Marketing Strategy at EDC Business School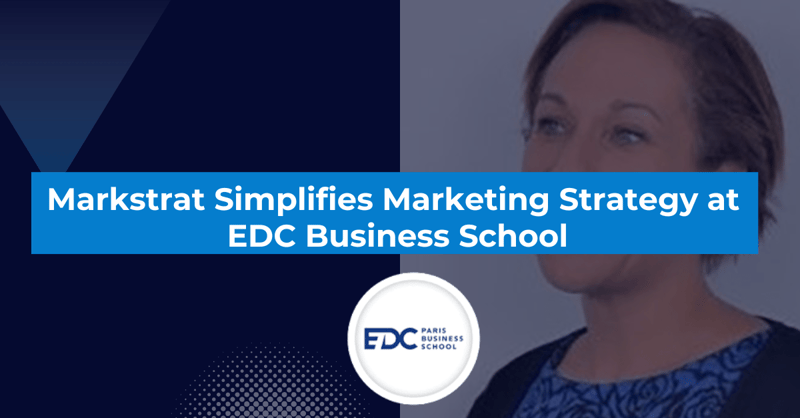 Professor Laura Haddad teaches Marketing at EDHC and EDC Business school in Paris, and has been using Markstrat in her courses for 12 years.
She recently started implementing the latest version of Markstrat in her classes at EDC, which range from undergraduates to Masters students from across the globe. Specifically, she uses Markstrat in her bachelor strategic marketing classes and Master's marketing courses.
The new version's added value
Professor Haddad believes that the new, more modern format of the simulation makes teaching marketing strategy and using the simulation more enjoyable and beneficial. Additionally, she feels the new version is easier to use, specifically the fact that you do not have to look at multiple screens at the same time to take decisions.
One of the biggest differences she has noticed with the new version is how much easier it is to navigate. The new format was developed with the user in mind.
Favorite aspect
Her favorite aspect of the new simulation comes down the added tips that are now included. On the marketing mix page, the prices of competitors' products and net contribution by product appear to help the user make sound decisions.
What the new version offers
The updated version of Markstrat offers a modernized interface, with intuitive navigation and improved decisions and screen ergonomics. Users can also take advantage of the enhanced participant and instructor tools, including improved introductions slides, easier access to team files for instructors and a fine-tuned Markstrat model.
Contact us if you are interested in testing out a demo of the latest Markstrat version.