Success Story:
Dr. Nirmal Gupta, Marketing Educator, Indian School of Business (India)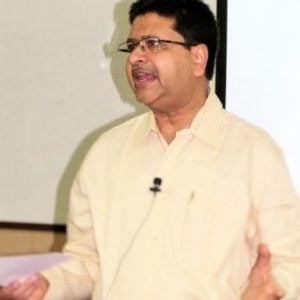 What made you choose a simulation for your program?
"I have been using the Markstrat simulation for last 25 years now. Originally I began using it in my MBA classes and then quickly moved to using it for Executive Development programs (from middle management to very senior management). Main reason for choosing it was as alternate pedagogy to a case method of teaching and something that was more involved, dynamic, and learning focused as a pedagogic approach."


What is your favorite feature of Markstrat?
"My favorite feature of Markstrat is integration of Segmentation, Targeting, and Positioning (Perceptual and preference maps) and link with the formulation of marketing strategy with good support of data capturing customer needs, behavior, and market dynamics."


What is your simulation class setting?
"My classes are MBA students (with class size varying between 45 to more than 150) but I don't teach MBA classes much in last several years. My Executive programs around the globe have middle to very senior management (with post-graduation, MBA, and other specialized degrees) and class size varies from 15 to 45 participants."


Can you share results and impact of using our simulation?
"Through my programs (using Markstrat simulation) I have been able to influence thought process and decision-making skills in large number of organizations around the globe and help participants change their perspective about marketing decision making. This has resulted in organizations making better decisions and (though not measure directly by me in any research) feel the impact on performance. I have also had participants from the same organization return back to undergo Markstrat based learning experience after a gap of few years and learn from Markstrat (in a far more complex scenario and with far more advance concepts taught during the program)."


Do you have anything additional to share regarding your experience?
"Over last 32 years of my teaching experience, Markstrat remains one of the finest pedagogical tool that I have used. I still like classic Markstrat and I am not a big fan of various versions that have been launched over the years but that is a matter of personal preference. I would love to see (a) Markstrat perceptual maps now moving to vector-based preferences rather than ideal point based preferences to remain with reality of the market, and (b) better movement of Vodite markets both in growth and market shares specially if a competitor drops the prices initially to incentivize better price and better value decisions rather than cutting price kind of decisions (to better capture diffusion of innovation concepts)."