REVMANEX Global Sales Challenge - Fall 2021 Top Performers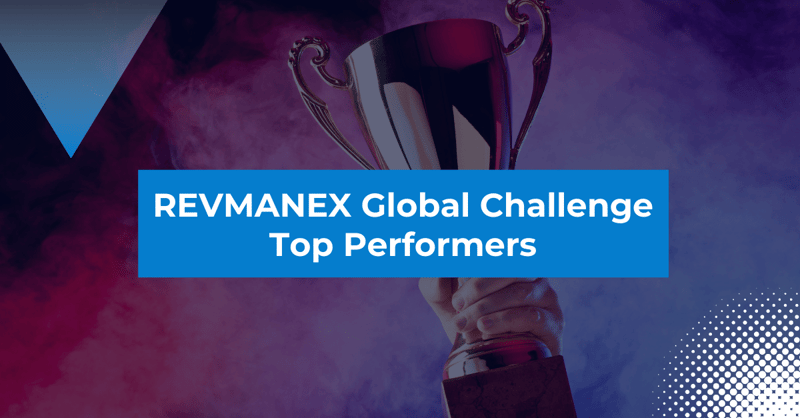 Hundreds of sales professionals, students and instructors from around the globe signed up to play the REVMANEX Global Sales Challenge last Fall.
A chance to test sales skills & business acumen
Players took on the role of a sales rep and had to negotiate a contract with a challenging buyer. To be successful, players had to take into account all aspects of their company's business mission: gross contribution, market share and customer satisfaction when trying to come to an agreement.
The top 20 sales performers
The results are in, and we'd like to highlight the players who managed to acheive sales excellence by winning a 100% bonus or higher. Players who acheive this in the simulation show a strong understanding of how to create value through sales for an organization.
There were 20 top sales performers from 13 countries who managed to reach this goal in the Fall 2021 Challenge.
We'd like to extend our congratulations to these exceptional participants: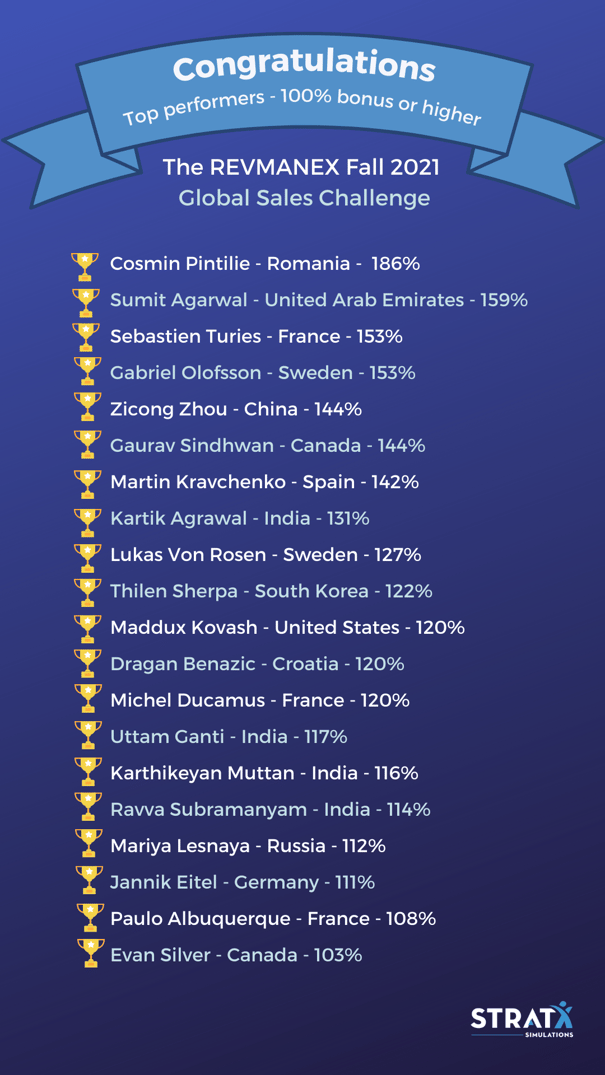 About the REVMANEX Challenge
The challenge is open to all students and business professionals who want to test and develop their selling skills by playing the REVMANEX simulation. The Fall 2021 Challenge attracted business students and sales professionals from over 20 countries across the globe.
Create an atmosphere of competition with your business learners
Whether you are teaching business students or professionals, the REVMANEX simulation is the perfect way to put sales theory into practice, in a fun, competitive way. Learners are immersed in a realistic selling environment and can learn critical concepts from the decisions they make. There is no better method to motivate and engage them and get them excited to learn.