Introducing the StratX Simulations New Brand Identity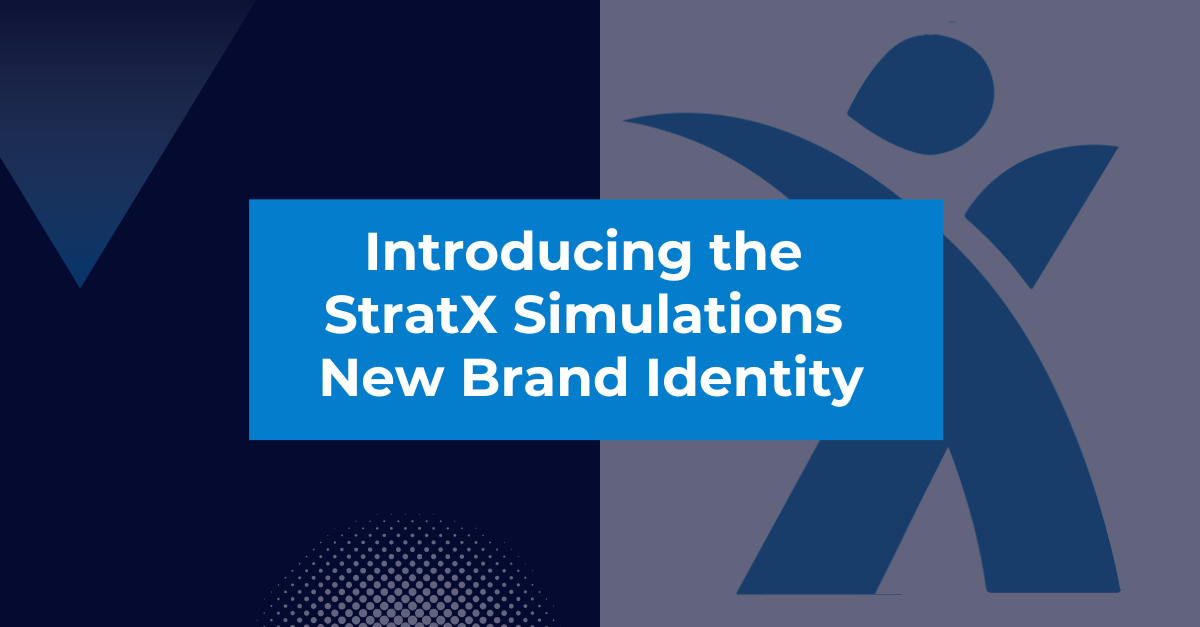 We are excited to announce the launch of the new StratX Simulation logo as part of our endeavor to evolve our company's brand.
Honoring our heritage while looking to the future
The logo's new look was inspired from our rich 36-year history and experience in the world of business simulations and experiential learning, and our promise to constantly innovate and serve the higher education and corporate learning community. We have maintained the integrity of our original logo but incorporated 2 new elements:
A more modern, sleek typeface.
the triangle symbol to portray stability, momentum, and innovation, 3 pillars that are at the heart of our brand.
Looking to the future for us means investing in sustainable companies that fight climate change by sponsoring Time For The Planet. Our team is also focused on evolving our simulations, to keep them relevant to the issues students will face when they take on their future job roles. This includes developing new scenarios within our simulations that include the circular economy, sustainable business practices and more. We look forward to updating you on these new innovations once they are available.
Website revamp
We have also recently revamped our website. The new site delivers content in a clean layout and allows users to easily access information on our products and insights in ed tech. We will continue to improve the user experience in the following months, focusing on enhancing our blog's usability and website navigation.
New look, same commitment to learning excellence
The new logo and website reflect our desire to always look forward, as we continue to grow our offer to serve over 500 universities, business schools and corporations with powerful learning tools in marketing strategy, innovation, digital and sales. We may have changed our look, but our knowledge, expertise, and commitment to providing excellence in experiential learning to our clients remains richer than ever.
See our About Us page to learn more about StratX Simulations.