Top interactive learning sites you need to know about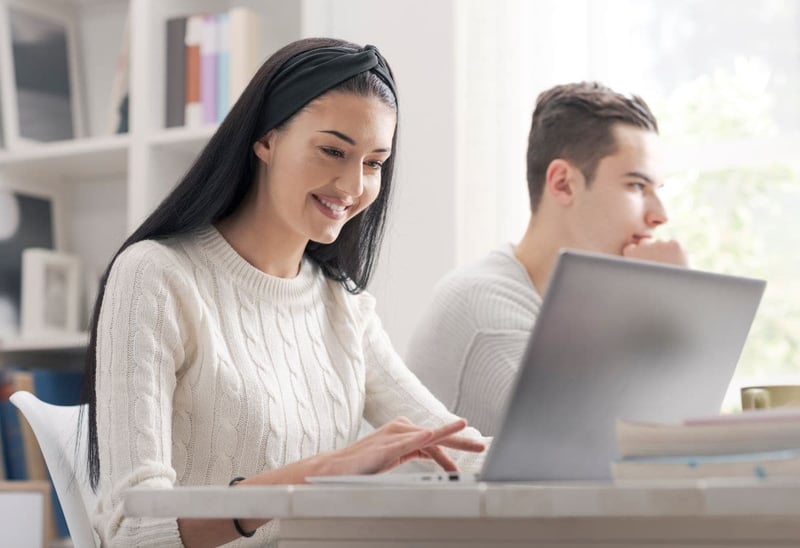 Traditional learning in a classroom setting is great, we aren't knocking it, but modern technology arrived a while back and decided that it wanted to disrupt thousand-year-old teaching methods with the aid of screens and the internet. Did it work? Of course! Hundreds of millions of people use the internet to learn on a daily basis.
Interactive learning and immersive platforms have opened up the world, helping us to educate one another and make information more accessible and applicable. On this page, you will find our latest directory of interactive learning sites that we feel you should be aware of. To help separate it, we've broken it down into several sections:
STEM – Science, Technology, Engineering, and Mathematics
Creative, Design, and Development
General learning
Business
Language
STEM
Codeacademy is an online interactive platform that offers free coding classes in 12 different programming languages including Python, Java, JavaScript, Ruby, SQL, C++, and Sass, as well as HTML and CSS.
It is a site dedicated to teaching the fundamentals of maths with the help of visual explanations. This site is one man's mission to make maths more accessible to learners.
Cognitive Class aims to address the skills shortage in emerging technologies, including data science, AI, big data, cloud computing and blockchain. Their interactive learning courses don't stop just at videos, they also have a virtual lab environment. This enables users to practice the skills that they're developing.
SEE / Stanford Engineering Everywhere hosts free engineering classes for students and teachers, with supporting materials such as course syllabi, lecture videos, homework, and exams.
Code is a nonprofit dedicated to expanding access to computer science in schools. Increasing participation by women and underrepresented minorities is also code's mission. Start with a free one-hour coding tutorial and see how you get on. This site is child-friendly, but also includes technical tutorials on writing apps, robotics, and JavaScript.
HTML Dog focuses on web development tutorials for HTML, CSS and JavaScript coding skills. Don't let the super-simple site fool you, this is an epic learning platform for coders of all levels.
Founded by the Goodwill Community Foundation and helps anyone looking to develop modern skills. It offers over 1,000 lessons and 125 tutorials covering technology, computer software, reading, mathematics, work, career, and more.
Ask a question about Stack Overflow and coding languages, and receive answers from professionals and enthusiast peers.
edX offers free online course content from the world's top universities, colleges and schools, including MIT and Harvard.
Canvas Network is run by educators, for educators. Most of the courses are free and self-paced.
University of the People offers tuition-free online courses, with just small exam and processing fees for certification. The courses are from American universities, but they are open to international students.
Learning platform dedicated to software coding lessons and more (by subscription). It is aimed at educators who want to introduce new classroom strategies for interactive learning in the IT field, but can also be used as a learning platform for individuals.