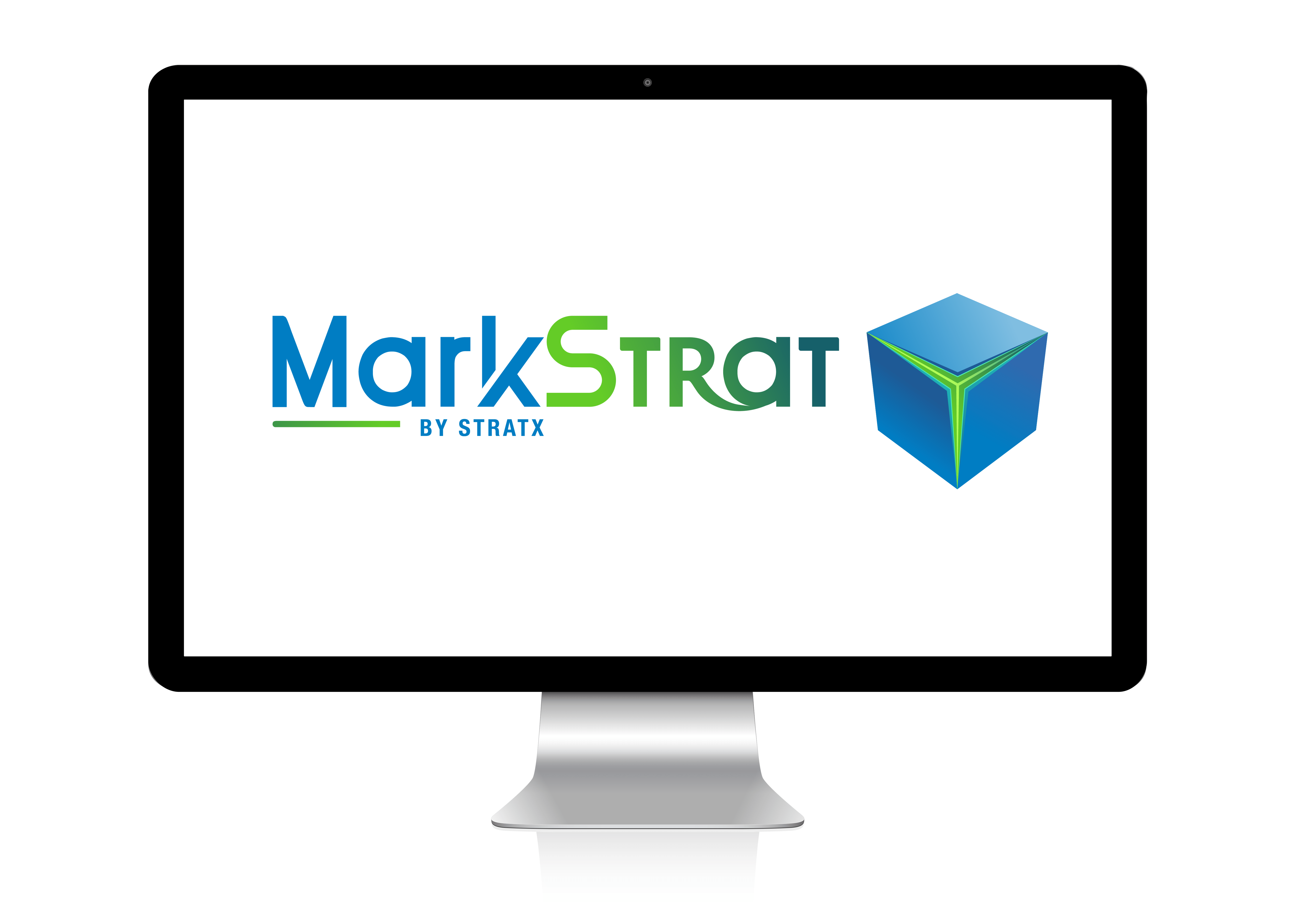 Strategic Marketing in Action with Markstrat
During the Strategic Marketing in Action module, participants will practice their strategic marketing skills in Markstrat, an engaging business simulation that provides a unique and stimulating environment to allow deeper comprehension of core concepts. The feedback and review process during the exercises and the simulation rounds achieve long-lasting participant engagement.
The 3-day version focuses on the simulation challenge. It is ideal as a Capstone event to integrate the knowledge gained throughout the curriculum and past participant experience.
In the 4-day version, participants will explore core strategic and operational marketing concepts to ensure that a universal level of knowledge and understanding is attained. It is ideal as the marketing module of Master, MBA or executive programs.
Both modules will provide participants with a fun, highly challenging and rewarding experience.
3 OR 4 DAYS
24 to 30 HOURS
LECTURES, SIMULATION, EXERCISES, FEEDBACK
6 OR 7 MARKSTRAT DECISION ROUNDS
EXPERIENCED LECTURER
RENOWNED BUSINESS SIMULATION
TEAM BUILDING
HIGHLY INTENSIVE COMPETITION
FUN
HASSLE-FREE – ALL INCLUDED
CUSTOMIZABLE TO YOUR NEEDS
Strategic marketing in action with MarkStrat: 3-Day Agenda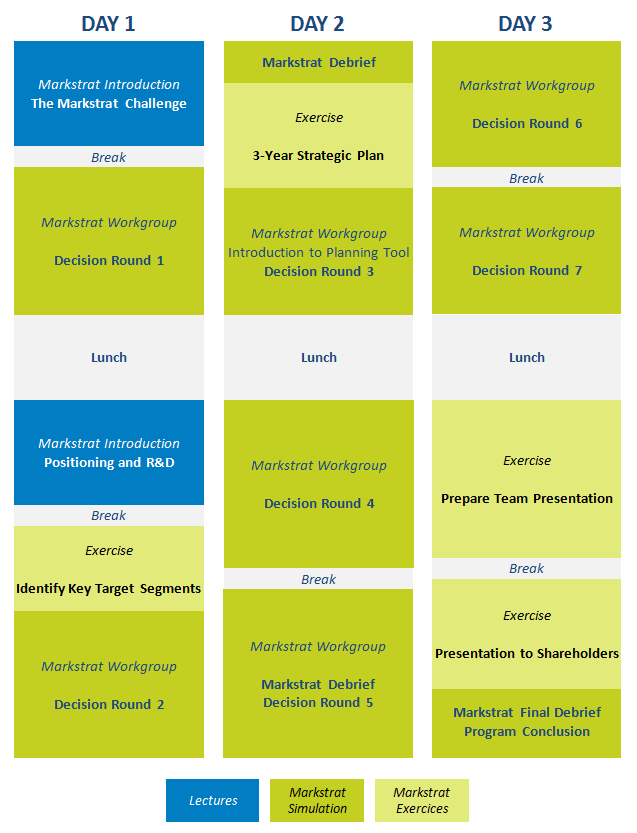 Strategic marketing in action with MarkStrat: 4-Day Agenda