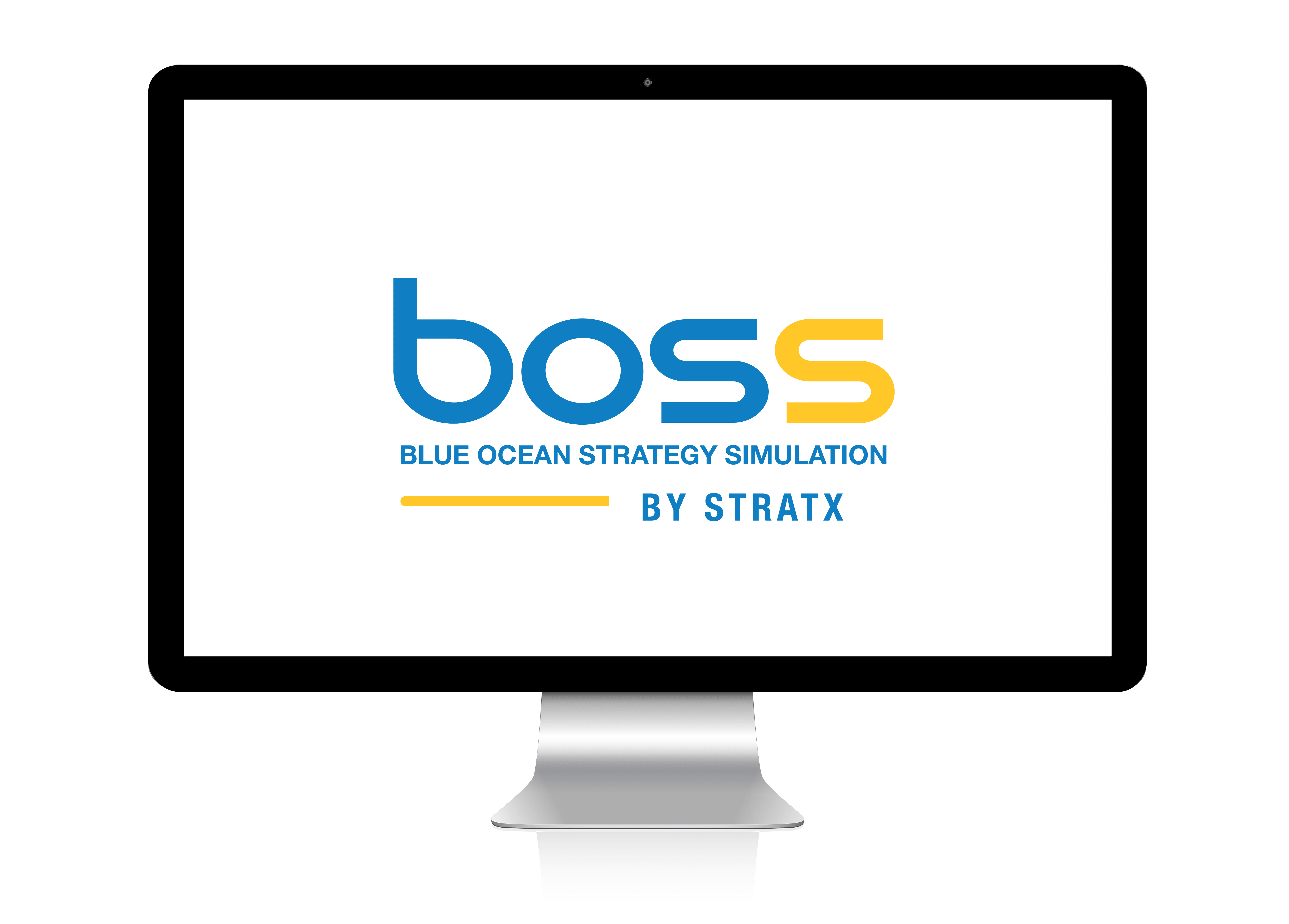 During this highly intensive 2-day program, participants will learn and practice the Blue Ocean Strategy concepts and tools.
They will understand how companies such as Cirque du Soleil, Netjets or Curves have created strategic moves through Value Innovation.
The BOS simulation provides a unique and stimulating environment to allow deeper comprehension of core concepts and equip participants with the necessary reflexes to replicate Value Innovation in a systematic way using the BOS analytical framework and tools.
Blue Ocean Strategy Discovery is ideal as part of in-company programs to open up participants' mind and allow them to explore new avenues for profitable growth.
2 DAYS
16 HOURS
LECTURES, SIMULATION, TOOLS, FEEDBACK
4 BOSS DECISION ROUNDS
EXPERIENCED LECTURER
RENOWNED BUSINESS SIMULATION
TEAM BUILDING
INTENSIVE COMPETITION
FUN
HASSLE-FREE – ALL INCLUDED
CUSTOMIZABLE TO YOUR NEEDS
Blue ocean strategy discovery with Boss: 2-Day Agenda