Success story:
Daniela Castillo, Assistant Lecturer, University of Malta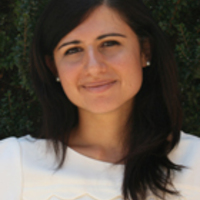 Why did you participate in the instructor certification training?
"To learn more about Digital MediaPRO and how it can be implemented within our programs at the University of Malta."


What's your biggest reason for investing in using business simulations in your classroom?
"Business simulations bring a significant element of practical implementation that helps to bridge the gap between the more theoretical aspects of our teaching and the hands-on, practical orientation of eventual work experiences."


What impression are you expecting the simulations to leave with your students?
"We hope that students will better understand the importance of effectively managing digital media budgets and to be well aware of all the considerations that have to be evaluated before making digital media decisions."


Why is it important for you to undertake the certification training?
"To ensure that our students get the most out of their experience with the simulation and to ensure the implementation process is as smooth as possible."


What's been the most useful or interesting learning from the training?
"Certainly the most useful part was running the simulation first hand and understanding through our own direct experience how the simulation works. It has also been great having all the background information explained to us and being provided with tips on to how to best present it in class."