Online Certificate of Completion Now Available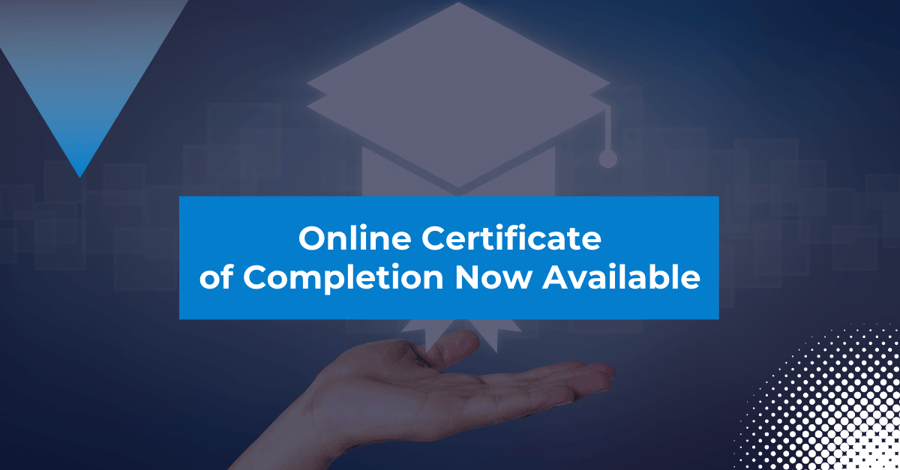 Completing a business simulation is a great accomplishment. After all the hard work, students may want to showcase their efforts so that their peers, professors and recruiters can see what skills they've acquired.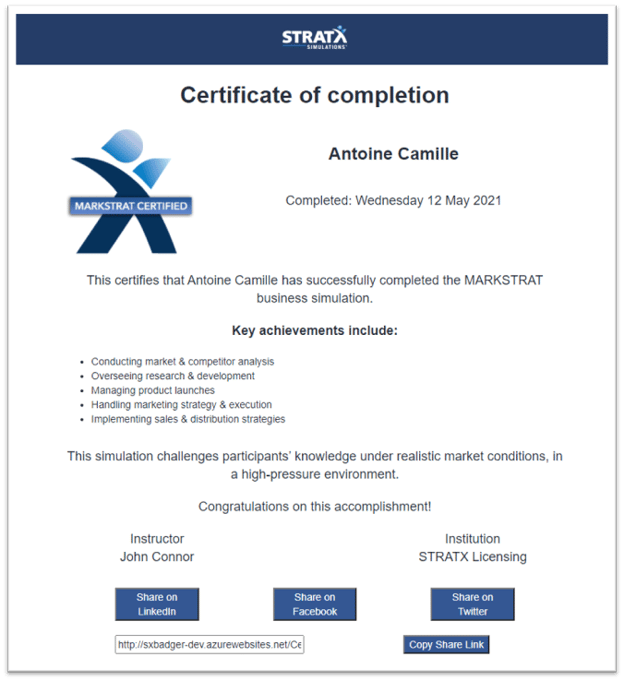 This summer, we were excited to offer our users a way to demonstrate their accomplishments in an official way. Now it's possible for instructors to generate an online certificate of completion for your participants via the instructor's platform. The certificate includes the participant's name, simulation, school name and key achievements acquired.
To create a certificate:
Go to the

instructor's platform

and click on

Courses/Quotations

Click "Send Certificate" button.

You can change the date of completion as well as select additional institutions that you are affiliated with
Your participants can now access their certificates when they sign in with their PAK at www.stratxsimulations.com

Let your participants show off their hard work
This online certificate of completion will help formalize their simulation experience and demonstrate what skills they acquired in an official, shareable way.