6 reasons why you should use business simulations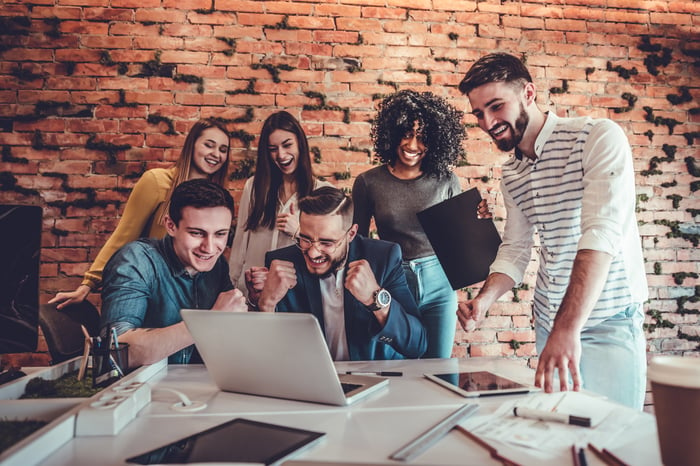 Business simulations have a primary function: to places learners in various market situations to help them learn essential concepts. Simulations allow participants to study a market and its players, and allow them to take strategic or operational actions, and observe the results.
Here are 6 reasons why you should be using business simulations to teach concepts in the classroom.
1.) A way to mimic on-the-job learning
Over the years, researchers have formalized the 70/20/10 model, well known in the corporate training world. According to this paradigm, 70% of what people learn comes from experience, 20% from social interactions, and 10% purely from traditional learning such as readings and case studies. Following this model, simulations are a learning tool that can replicate on-the-job, real-life experiences.
2.) Risk-free decision making
Business simulations allow students to learn as if they were positioned in a company, except that their potential mistakes won't have any costly consequences to the business. They can be an effective way to educate. They alter the attitudes and behaviors of students facing a situation. A lot of simulation-based learning works similarly to training 'on the job' – even if it is not the only tool for learning this way. Collaborative projects, working with a community, and internships are other forms of experiential training.
3.) Realism
As shown in the 70/20/10 model, business simulations are effective because, when done properly, they can replicate realistic market environments. The essence of the process is to begin with a real and complex situation, glean the essentials from it, and recreate it in a simulation. The workflow should be very detailed and the developers should make a good number of adjustments and test them against corporate environments. The simulation is a success when testers are unable to detect whether a situation was created for the game or is from a real business.
4.) Timing
Unlike in a real business environment, time is limited in most simulations. Students don't have lots of time to make a decision. This can prove to be beneficial as it forces them to react under pressure, and the decision-making processes become engrained in their minds. It also teaches them how to think on their feet and be able to make quick decisions.
5.) Teamwork
Simulations have the advantage of creating a common culture among the participants. It pushes them to think together, make decisions together, and resolve conflicts together. After having played, the students share the same competitive values, and spend less time on the details, allowing them to work more quickly. Simulations can be an excellent antidote against "business theatrics", the non-essential debates and politics than can commonly plague decision-making processes.
6.) The Big Picture
With the broad range of challenges that students face within a simulation, they tend to be better apt at grasping big picture concepts. They get to play an actual job role, and not just read and analyze. They make their own decisions and then see the results of their decisions as well as the response of other players. Read more about professors who have used business simulations in their courses.
What next?
Download our guide on exploring business simulations to get more information about how you can implement simulation-based learning in your courses.