Discover an entirely new industry scenario within our Blue Ocean Strategy Simulation.
Inspired by the successful Tiger Store brand, BOSS Retail allows participants to run a fictitious fixed price point variety store brand in a competitive market. They must use BOS theory, tools and frameworks to break away from the competition and create a Blue Ocean of market space.
BOSS includes a maximum of 4 decision rounds, each bringing new challenges to students.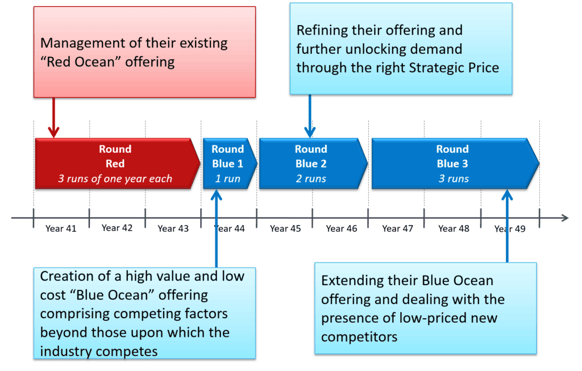 Why should you use BOSS Retail in the classroom?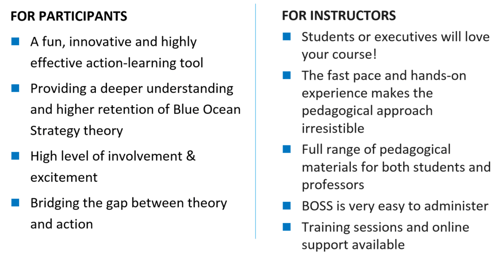 Contact us today for a BOSS Retail demo.
Click here to learn more about the Blue Ocean Strategy Simulation.